Finding Inspiration in the Natural World
Parran Collery's inspiration was sparked when she came across this project's call for artists. She traveled to each of the five main streets and was struck by the stunning scenery and unique personality of each town. After experiencing all that Frederick County offers, she knew she wanted to apply for the project, and gladly accepted when she was offered the opportunity.
Parran grew up in southern Maryland and began her art career at the University of Vermont. She later went to Rutgers University to earn a graduate degree in sculpture and found her footing working at a company that produced ceramic tiles in New Britain, PA. It was a culmination of her interests—sculpture, color, clay and design. When she was ready to begin a business of her own, she moved back to her home in southern Maryland to establish her own studio. For the past 22 years, Parran has created colorful tiles, mosaics, and eventually, larger community art projects in her small home studio.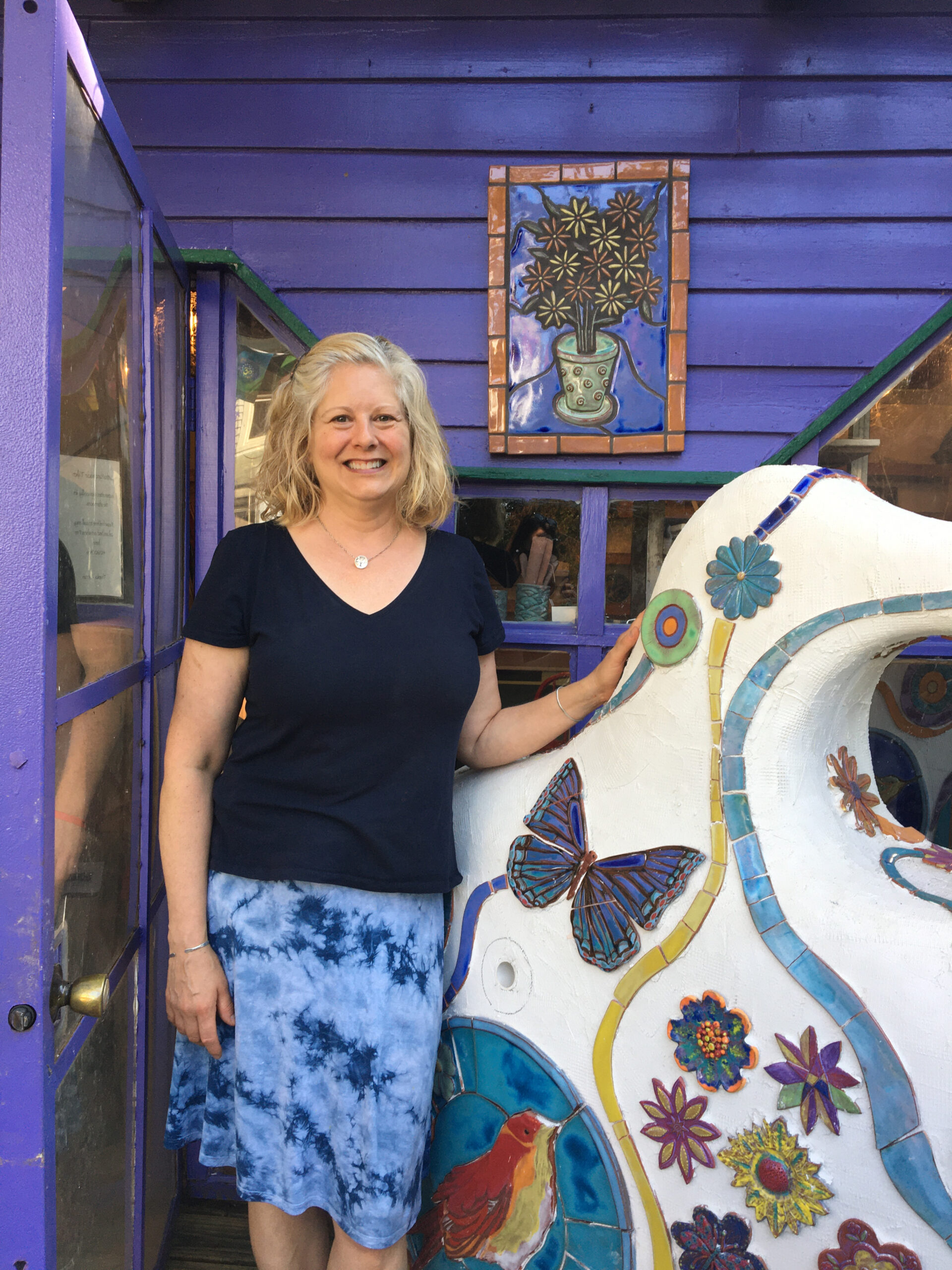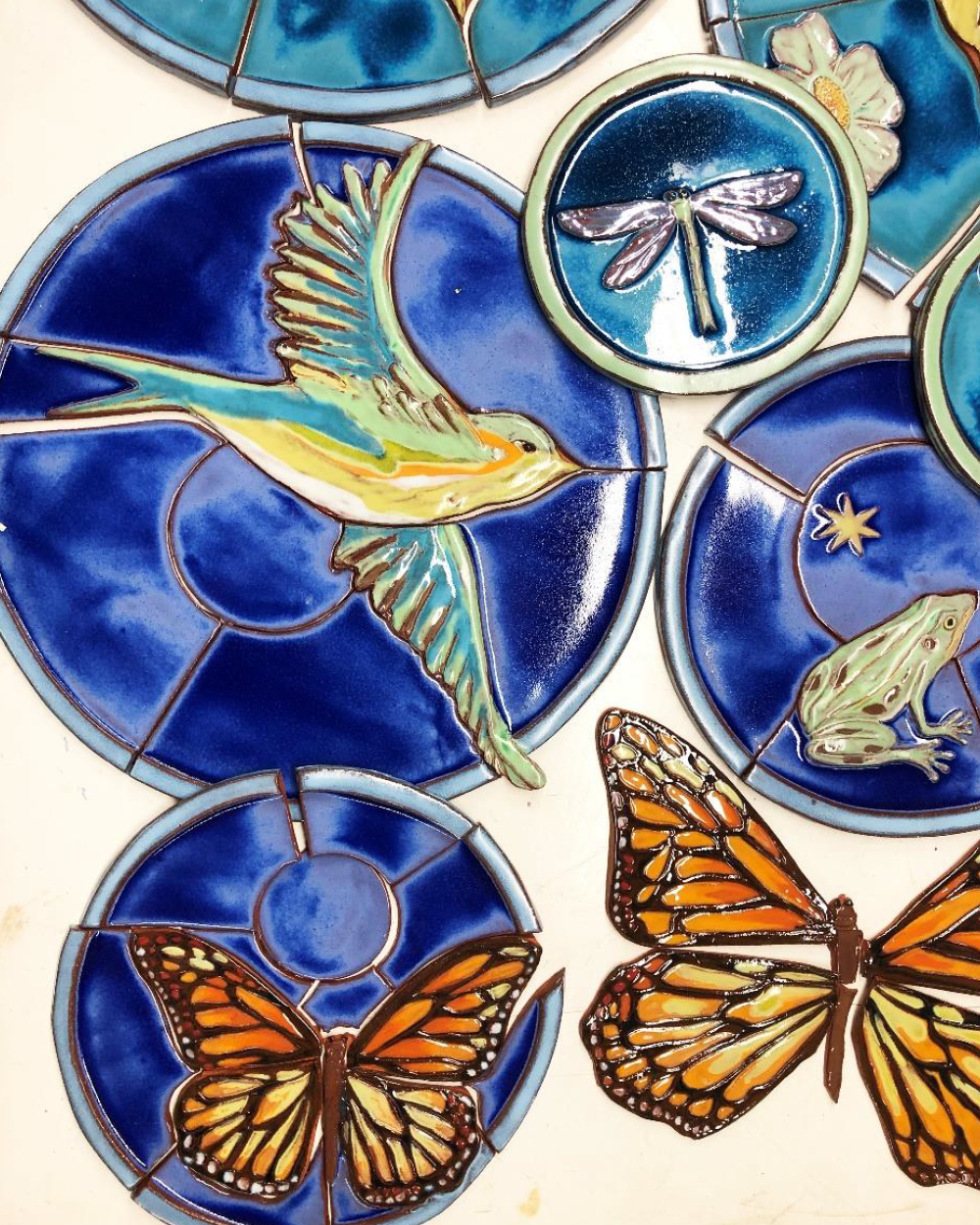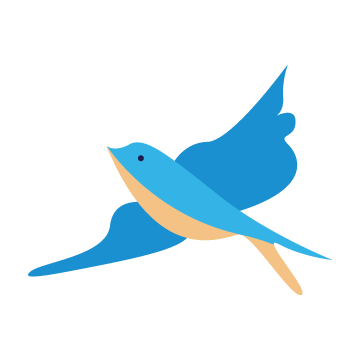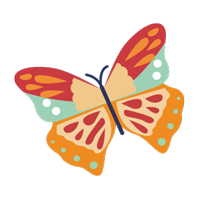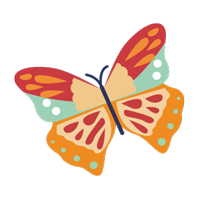 "My inspiration, at its root, is always the natural world. Even in my own backyard, nature often surprises me, the smallest little bit becoming immeasurably beautiful, tugging at the artist in me to translate those details into something I can share."
PARRAN COLLERY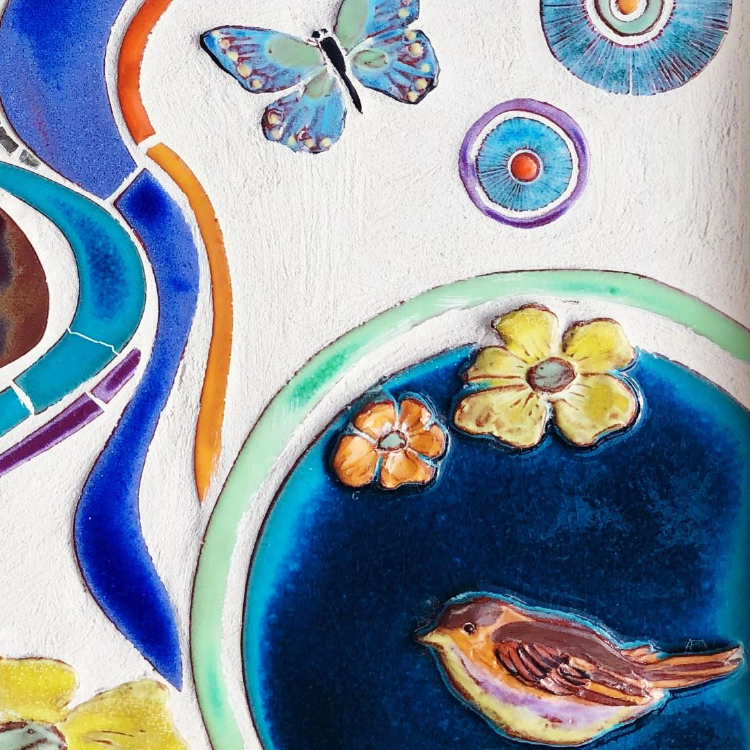 Parran Collery was chosen to be the artist for this project because of her truly original and colorful work, which speaks to each of the five communities involved, and because of her desire to include community contributions into each individual sculpture. She creates beautiful sculpted tiles with terracotta clay that reflect the small, yet inspiring parts of nature, like flowers, butterflies, leaves, seeds, and birds. Parran has a knack for finding the magic in the little things and transforming it into something larger than life.
She named this project "Hills and Valleys: A Love Letter to Frederick County" as an ode to the beautiful natural landscape, the historic homes, the bustling downtowns, and the wonderful people who live here—a poetic message depicting all the things to love about this county.